The Alternative Games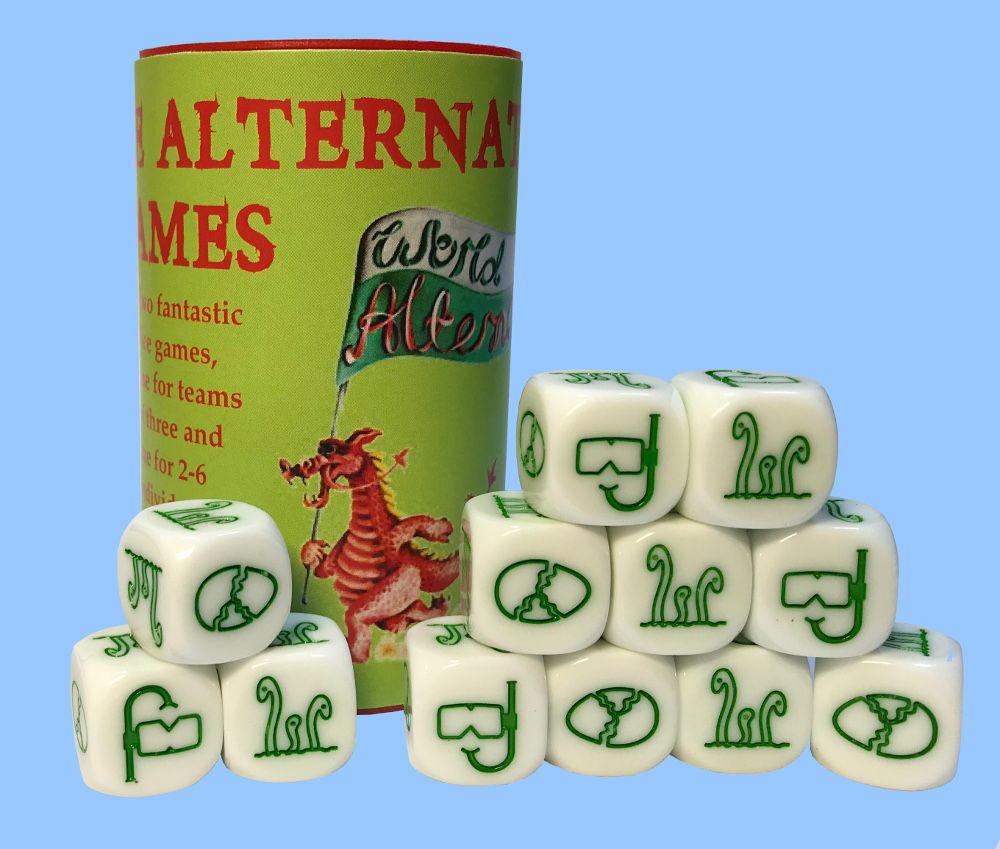 The World Alternative Games were launched in our local town of Llanwrtyd Wells in 2012. For the 2018 Games we were asked if we could produce a dice game in association with the event, and The Alternative Games is the result!
The Alternative Games comprises two games, both using specially-designed and produced dice, with faces representing three of the events that take place as part of the World Alternative Games (bog-snorkelling, worm-charming and Russian egg roulette). One game is for two-six individual players, and the other a Tournament Game for teams of three.
As part of 2018's World Alternative Games an inaugural Tournament was held at the Stonecroft Inn, Llanwrtyd Wells - you can see some photos of the Tournament, as well as some of the other World Alternative Games events, on our Facebook page.
The game is available to buy from the Stonecroft Inn, or, if you don't happen to be in the vicinity of lovely Llanwrtyd Wells, you can now buy it from our shop. All proceeds go to the World Alternative Games. You can find out more about the World Alternative Games at their website.
The scoresheet for the Tournament Game can be found here.