The Alternative Games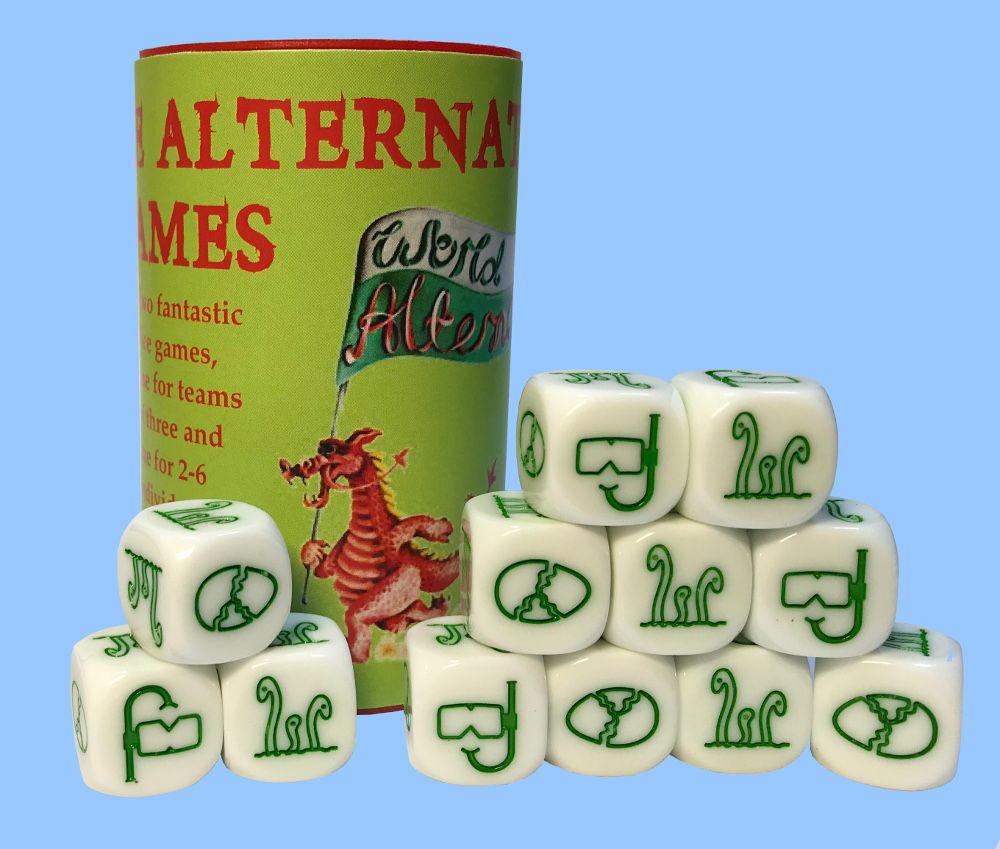 The World Alternative Games were launched in our local town of Llanwrtyd Wells in 2012, and this year's Games will be running from the 10th-27th August 2018. This year we were asked to produce a game in association with the event, and The Alternative Games is the result!
The Alternative Games comprises two dice games, using dice specially designed and produced for the games, with faces representing three of the events that take place as part of the World Alternative Games (bog-snorkelling, worm-charming and Russian egg roulette). One game is for 2-6 individual players, and the other a Tournament Game for teams of 3. The scoresheet for the Tournament Game can be found here.
As part of this year's World Alternative Games Tournaments will be held in the Stonecroft Inn, Llanwrtyd Wells on the evenings of the 16th and 23rd August. You can download an entry form for this and other WAG events here, or just turn up and enrol on the day. The game will be available to buy at the tournaments and during the Games from the Stonecroft Inn.
Find out more about the World Alternative Games at their website.